Do Markets Get Things Wrong?
In addition to the government's role in providing services, the government also regulates sectors of the economy.  Crash Course explains the need for this because sometimes "Markets get things wrong":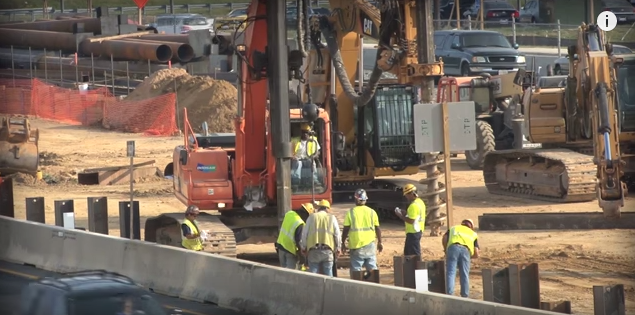 The government sometimes steps in when markets get things wrong…We consumers…are not worried about air pollution.  We don't think much about who made our car, what they were paid, and what the conditions of the factory were like.
Here the audience is given examples of where the government intervenes, but less explanation into what it means for the market to get it wrong.  I assume that this means that without government regulation, companies would pollute more, people would be paid less, and working conditions would be worse.
A Note about Pollution: I don't think any economist of any school would argue that businesses should be able to pollute as much as they want as a part of economics.  Pollution involves a party's violation of property rights of the surrounding areas, and even if businesses weren't specifically regulated, victims would still have legal tort claims for violation of their property rights.
Nonetheless, would factory pay conditions be worse without government regulation?  It's hard to say, but we do know a few things.  For example, since the main business regulating agency, The Occupational and Health Administration, was created, workplace injuries have reduced, but let's look at statistics from before OSHA was created: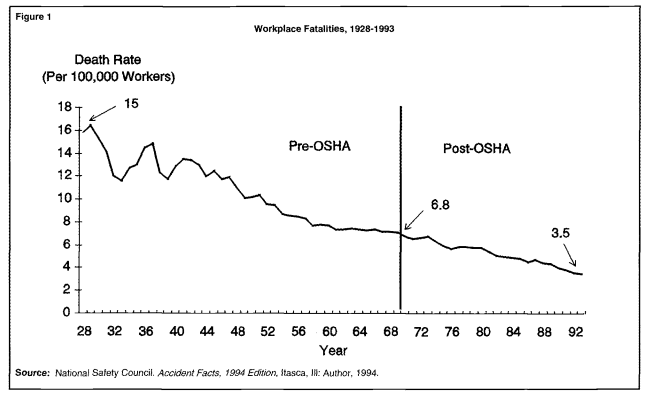 Workplace standards increase over time even without regulation.  But still, what if the current workplace environment is not up to your personal standards?  You want to intervene in the contract between two consenting parties to make terms better for one side.  What is the cost?  Let's quote Crash Course on this:
In the words of Thomas Sowell "There are no solutions, only trade offs."  We're going to have to give something up in order to do it. 
Mandatory higher wages and increased working conditions are no different.  Increased cost on the manufacturer will likely result in fewer jobs and higher prices.  Would you rather have two people working in conditions worse than you'd like, or would you rather have one person without the means to support herself?  This is a political question, not an economic one.
Crash Course eventually acknowledges these trade offs, although it is after they describe the need for government intervention to address when "markets get things wrong."  Calling anything a "wrong" shows personal opinion, so I wouldn't recommend using that terminology.  Instead, the market is the starting point, from which any legislator needs to understand the trade offs of government intervention.