This blog has taken off faster than I imagined it would.  The nods from Bob Wenzel and Tom Woods really helped, and we're getting a consistent number of pageviews every day.  It may not seem like much, but we're bringing in 70 pageviews every day, despite being in a content slump due to Crash Course's technical difficulties last week.
So you're one of the lucky 70, thank you.
Let's talk about money.  I've created an Ad Sense account and added an advertisement to the right sidebar: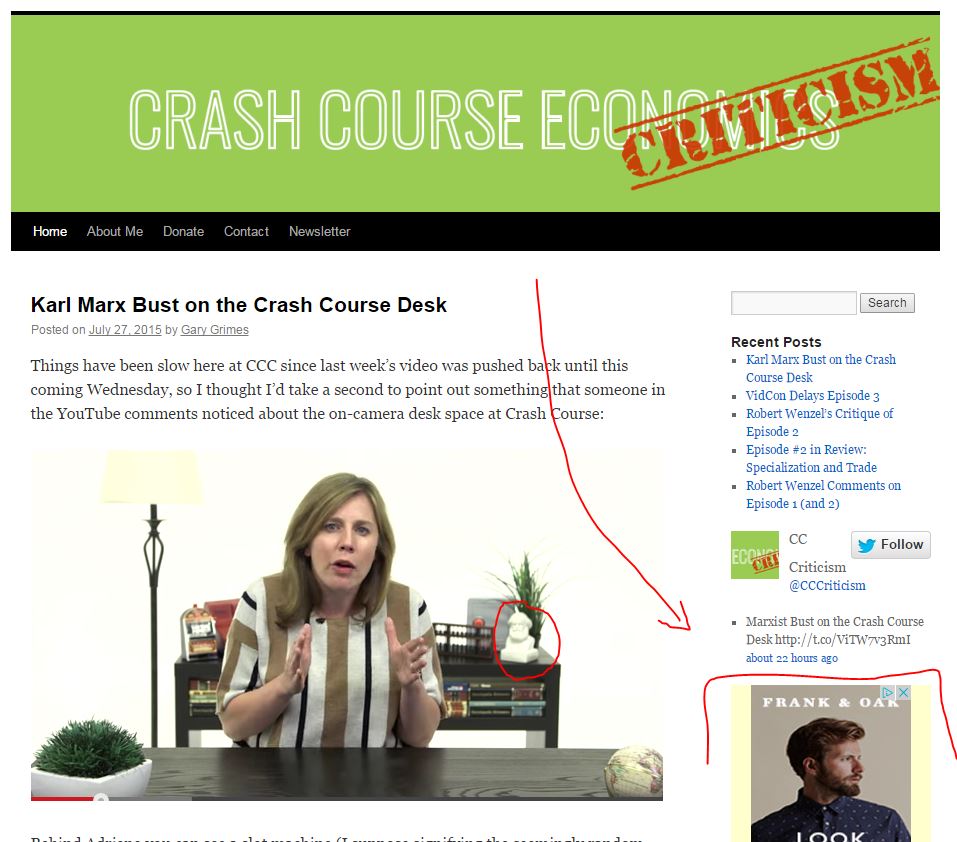 Please keep in mind I have no control over what the ad is.
And after just a day of having the ad displayed on the site, business is BOOMING: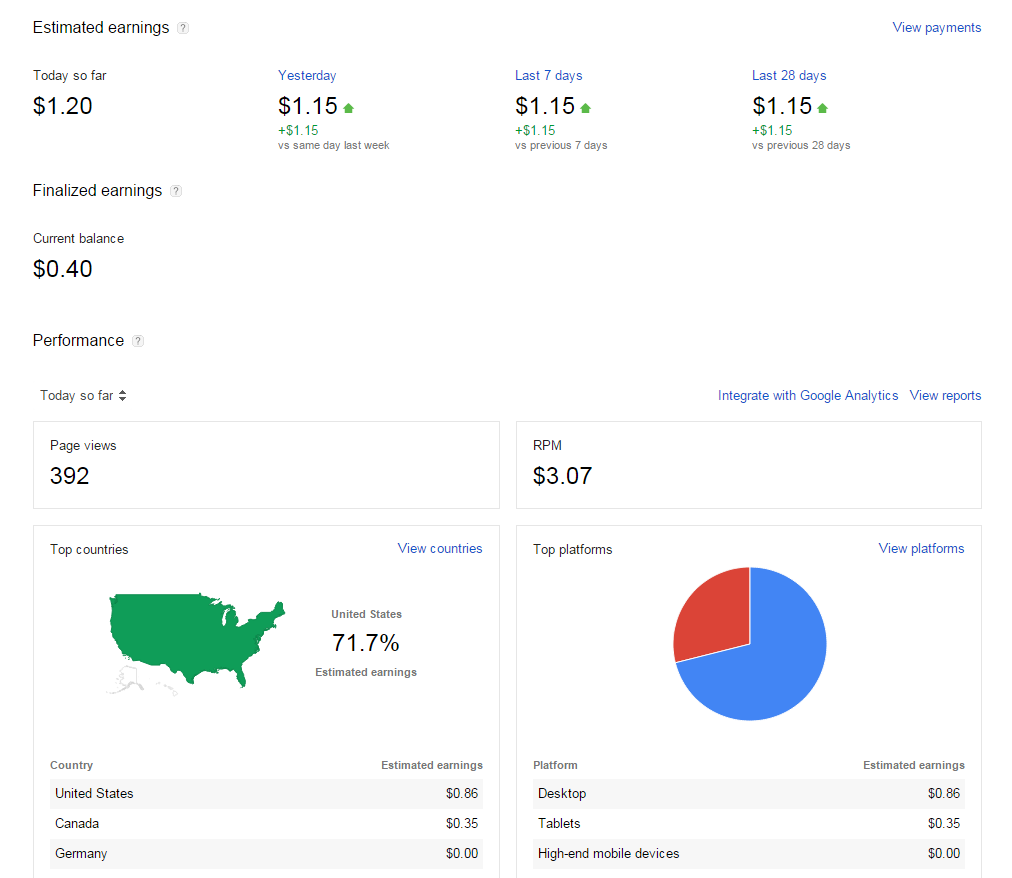 That's right.  Over $1 in a day.
As a Crash Course Criticism promise (which is as good as gold, for what that's worth), I plan on donating 100% of the money I make from CCC to other sites and organizations I like, especially those that do it full time and rely on donations to keep them going.  So if you like the ads (or even if you don't), click away.
Also, if any of you are interested, I plan on occasionally posting about how the site is doing, both in pageviews and revenue generation, so stay tuned for that.
Additionally, below the google ad should be an Amazon Search Box.  If you're doing any amazon shopping, try using the search box here (it will display the search results in a new window).  If you buy something on Amazon originally through the search box on this site, I will receive some sort of kickback.  I'm not sure how much I get back, but I'll let you know.
Also, sign up for the newsletter.  In case you don't check the site daily, I'll give you a monthly update with what you missed and how the site is doing.
New episode drops tomorrow!  Stay tuned!