Crash Course's episode this week is very timely with Donald Trump's campaign's consistent talking point about China taking US jobs, Bernie Sanders' championing of the poor, and the general buzz about how low wages can rise.  This post might get lengthy, but stay with me.  Let's dive in:
The Big Difference-Maker in Reducing Poverty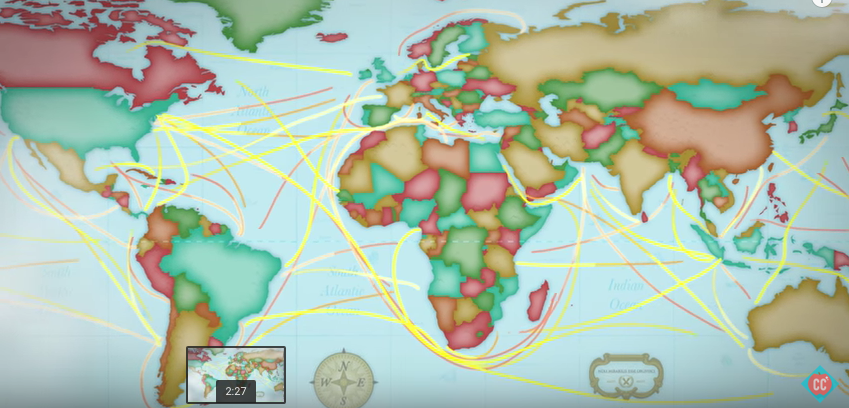 The greatest contributor [to reducing extreme poverty] is globalization and trade.  The world's economies and cultures have become more interconnected and free trade has driven the growth of many developing economies.
Crash Course attributes global trade as the leading contributor to reducing poverty.  This is consistent with general economic principles, namely that trade necessarily makes both parties better off.
However, Crash Course also states:
Better access to education, humanitarian aid, and the policies of international organizations like the UN have made a difference.
This is up for debate, depending on which examples you cite.  Foreign aid may help, but it also may do a lot of damage by disrupting the local economy and creating a prize for political factions to fight over.  Additionally, The UN makes hundreds of policies that impact international trade; some help and some do not.  The UN is not solely a global trade organization, and sometimes their other goals conflict with their goal to increase free trade.
Opponents of Global Trade